Make CML patients' lives easier with regular PCR tests
PCR testing can enable chronic myeloid leukemia (CML) patients to monitor the progression of their condition effectively. PCR identifies markers in the blood so patients can collaborate closely with their healthcare providers in managing their treatment plans. Patients can improve their quality of life and outcomes by undergoing PCR tests in order to ensure their treatment approach is personalized according to their needs.
"Celebrating Life" is an association located in De Santa Cruz de la Sierra, Bolivia that fights against leukemia. Among its missions is to raise public awareness about the seriousness of leukemia, its importance to people, and its impact on the lives of those who suffer from it and their families. Their vision is to become a reference in treating chronic myeloid leukemia and acute lymphoblastic leukemia both locally and internationally, with support, follow-up, guidance, and adherence.
"Celebrating Life" has begun a project to cover the costs of the PCR for patients of Santa Cruz, which will be carried out at the Oncology Institute of the Bolivian East on a quarterly or biannual basis. With the assurance of PCR, patients will be able to properly manage their treatment in coordination with their treating physicians, thus positively impacting their lives. In this way, it is hoped that patients who lack resources will be able to control their PCRs by attending on the assigned dates and complying with the periodicity prescribed by their treating hematologist. Upon strict compliance with their treatment and control PCR, the patient may be able to enter the Drug Suspension Protocol (changing to a strict quarterly control period).
During the coordination between the patient and the person in charge of the project, it is contemplated to distribute support material like brochures, in which the patient is educated about the importance of PCR, the importance of compliance with treatment with daily medication intake, and medical control, as well as the need to change eating habits and exercise.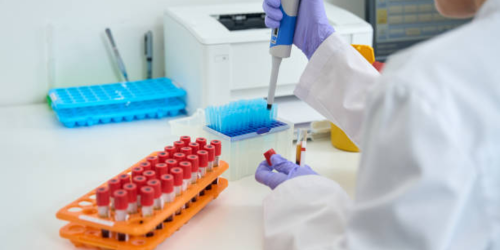 Share your story
Put a spotlight on CML by describing how you cope with the challenges of a CML diagnosis and what it is like to navigate today's world after your diagnosis.