LET'S GET READY FOR WORLD CML DAY ON 22 SEPTEMBER!
The #WCMLD23 campaign reflects the importance of raising awareness and ensuring equitable access to diagnosis, treatment, and support for everyone affected by CML. The focus of this year's campaign will be on the impact it has on individuals and communities. To ensure that all those living with CML have equal opportunities for early detection, proper diagnosis, and treatment, we will also address the needs of those living with CML.
We have developed a campaign toolkit specifically for WCMLD23 to raise awareness about Chronic Myeloid Leukemia (CML), improve understanding of CML patients' vulnerability, and combat the challenges associated with it. To commemorate World CML Day on 22 September 2023, you may use the campaign materials. Adapt a selection of Canva assets for your needs and share stand-alone graphics on your social media channels.
The materials can be downloaded, personalised, and shared far and wide by scrolling down.
We can help you prepare your language if you don't find it in our selection. Please contact our Communications Manager Marija Stefkova at [email protected].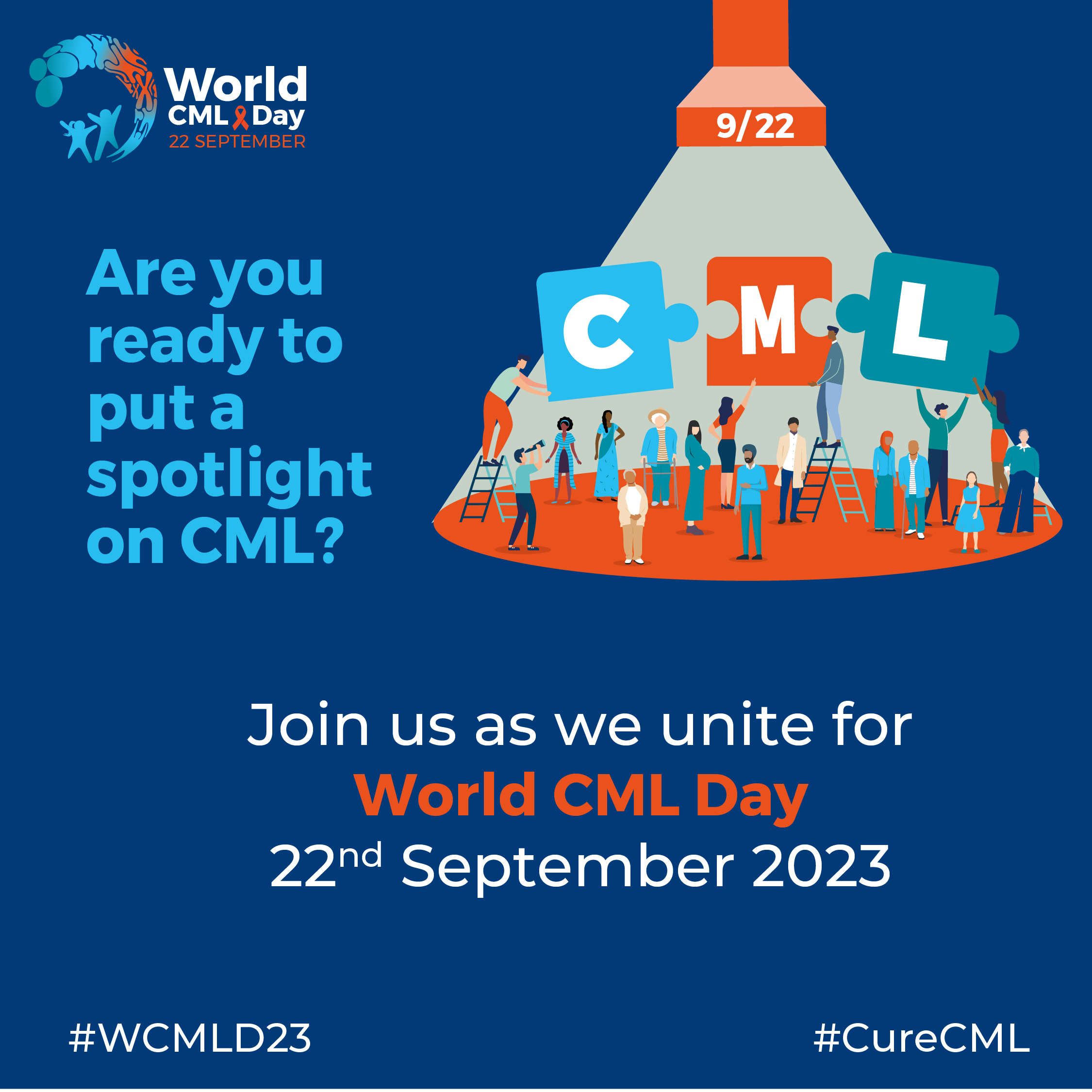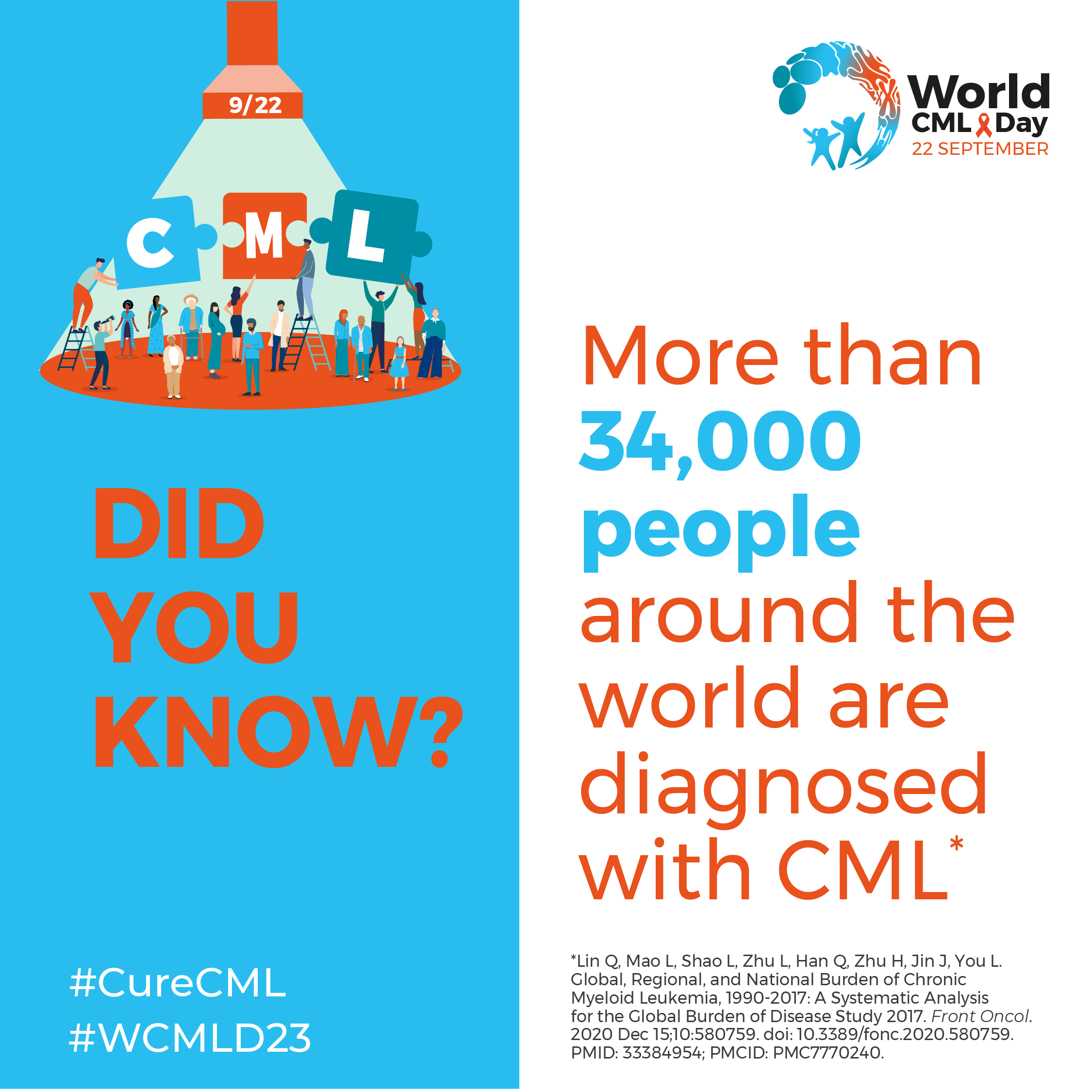 Find out the different materials to join 9/22 advocacy activities. The download includes: Versions of our new logo in 9 languages and the editable file. Animations and covers for the social media channels.
We are asking everyone who lives with CML or supports someone who does to share their stories with us and participate in the global campaign. CML deserves a spotlight, so let your voice be heard!